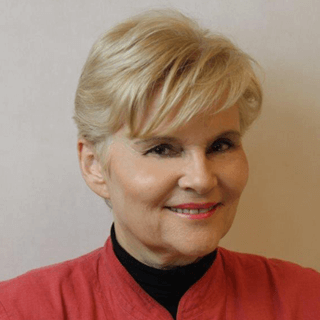 Anna Czyżewska
National Fund for Environment Protection and Water Management, Poland
PANELIST
Director of the Department of Adaptation to Climate Change and Environmental Risks – National Fund for Environmental Protection and Water Management
A graduate of Warsaw University of Technology – Faculty of Sanitary and Water Engineering in the field of environmental engineering, receiving Master of Science, Engineer in environmental engineering. She also holds MBA degree awarded by Centre for Management Training at University of Warsaw.
She began her career at Communal Development Design Office "STOLICA" since 1991"STOLICA CONSULTING, Sp. z o.o., eventually holding the position of a designer, having received a licence for holding independent functions in construction in 1989. Working at STOLICA she supervised projects on water and sewage management, especially for the city of Warsaw.
From 1994 she was employed at the National Fund for Environmental Protection and Water Management, recently as the Director of the Department of Adaptation to Climate Change and Environmental Risks
During 2004-2007 she was a Member of the Board of Municipal Water and Sewage Service in the city of Warsaw and was Measure Authorising Officer co-financed by Cohesion Fund "Water supply and wastewater treatment in Warsaw" phase I, II, III, which included the development of Czajka water treatment plant.
During 2011-2015 she was a member of National Water Management Authority and During 2014-2016 was a member of National Promotion Council of Inland Shipping Fund.
Back